If you are looking for high quality, honest and reliable boiler repairs in Sheffield and the surrounding areas, then you are in the right place. Here at DTS Plumbing & Heating our team are experienced and highly skilled in fully certified, safe, reliable and efficient boiler repairs. It's important that your boiler is in full working order especially throughout the winter months.
Contact our team today for boiler repairs throughout Sheffield, Rotherham and South Yorkshire.
Why DTS Plumbing & Heating for your boiler repairs? 
As one of the leading plumbing and heating companies, we have equipped our team with some of the most talented plumbers and heating engineers. Our team can offer a full range of services to ensure your boiler and heating system is working perfectly. 
Our heating engineers will come out to your home or business and provide a full fault-finding service. Once we have identified the fault, we will talk it through with you and do our best to fix the issue there and then.
In the event that we are unable to repair your boiler there and then, we will source what is required and return as soon as possible to carry out the work.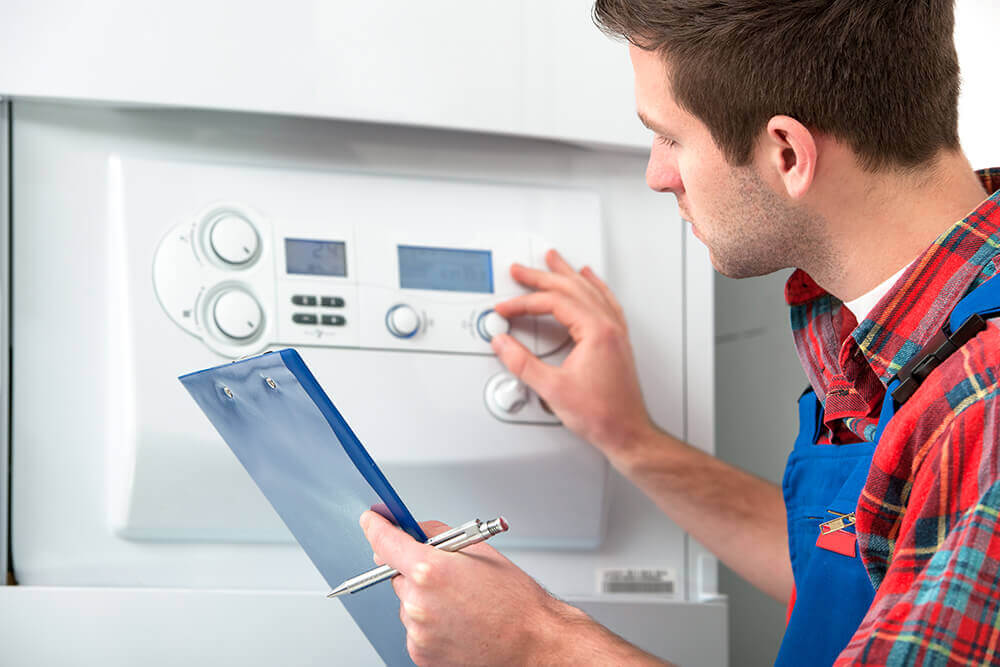 Clear information and no hidden costs 
Being a leading boiler repair specialist, we take great pride in our customer service. Therefore, the engineer will explain the entire quote in a clear and easily digestible way. Our team will never give you a load of 'spiel' that you are unsure about. Therefore, you can be confident everything is displayed and there will be no hidden costs.
Should further faults be detected as we carry out our work, our team will keep you well informed before proceeding any further.
Fully certified and Gas Safe Registered
Choosing the DTS Plumbing & Heating team to take out your boiler repairs, means that you can have peace of mind that your home and family are in the hands of a Gas Safe registered engineer. Once completed all your repair work will receive any required certifications.
What our customers say
Don't just take our word for it. See what some of our recent customers have to say about our boiler repairs Shefiield:
"Drew has been excellent! The job turned out to be more complicated than expected and Drew was patient and thorough. He came to our property three times to make sure that everything on a while was completed properly. Friendly and professional service. Thank you. We'd be very happy to use your services again."
Angelina
"It is nice to see young and enthusiastic plumbing engineers giving such a fantastic service. Work undertaken promptly, effectively and with good customer skills."
Helen
Get in touch with DTS Plumbing & Heating
Regardless of what you think the issue could be with your boiler or what questions you may have, please contact our friendly and helpful team on 01142 483 011 or dtsplumbing@gmail.com. Alternatively, complete the form below and we will call you back to discuss your requirements and where we can talk through it with you over the phone.